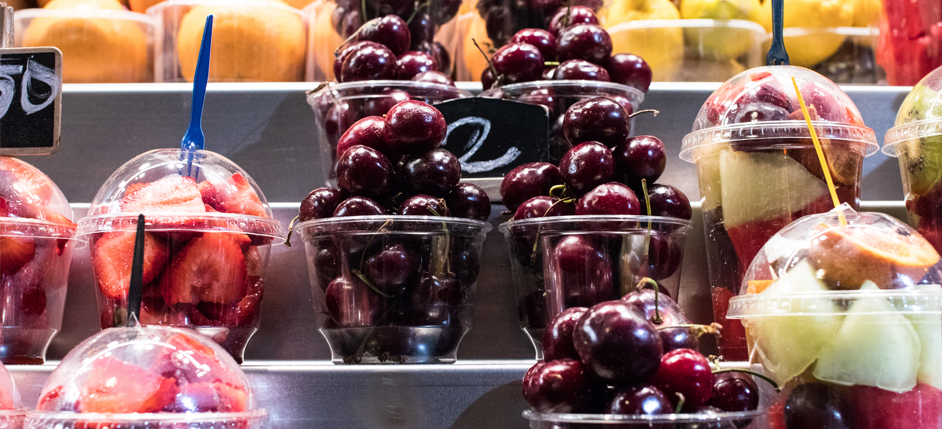 Behind the Scenes of Vistar's Better-For-You Program, Good To Go
By now, we are all familiar with the concept of "better-for-you" items, but what does this look like in a CPG snacking environment? As Malcom McAlpine, Business Manager of Branded Snacks – Foodservice and Vending at Mondelez International stated, "Consumers are becoming increasingly attuned to the nutritional value of the food they consume. An emphasis on premium quality, traceable, trustworthy sourcing and simple, clean label ingredients is replacing a single-minded focus on low calories."
In response to this trend, Vistar created the Good To Go program, a category of products that meet one or more of the following attributes.
GOOD TO GO PRODUCT ATTRIBUTES
ORGANIC
Organic produce and other ingredients are grown without the use of pesticides, synthetic fertilizers, genetically modified organisms, or ionizing radiation. Animals that produce meat, poultry, eggs, and dairy products do not take antibiotics or growth hormones. To be considered organic, produce must meet the following requirements:
The product manufacturing process must protect natural resources, conserve biodiversity, and use only approved substances. Agricultural management practices that promote healthy eco-systems and prohibit the use of genetically engineered seeds or crops, long-lasting pesticides, herbicides or fungicides.

Livestock management practices that promote healthy, humanely treated animals by providing organically-grown feed, fresh air and outdoor access while using no antibiotics or added growth hormones.

Processed in a manner that protects the integrity of the organic product and disallows irradiation, genetically modified ingredients (GMOs) or synthetic preservatives.
GLUTEN-FREE
A manufacturer can consider a product "gluten-free" if they limit the unavoidable presence of gluten to less than 20 ppm and if the food does not contain any of the following:
Any ingredient that is any type of wheat, rye, barley, or crossbreeds of these grains.

An ingredient derived from these grains and that has not been processed to remove gluten.

An ingredient derived from these grains and that has been processed to remove gluten, if it results in the food containing 20 or more parts per million (ppm) gluten.
NON-GMO
The acronym GMO stands for Genetically Modified Organisms, which refers to any food product that has been altered at the gene level.
ALLERGY FREE
A product is considered allergy free if it is free from the eight most common food allergens in the United States, as declared by the FDA — wheat, dairy, peanuts, tree nuts, egg, soy, fish and shellfish.
ZERO TRANS FAT
Trans fats can be found in many foods – including fried foods like donuts, and baked goods including cakes, pie crusts, biscuits, frozen pizza, cookies, crackers, and stick margarines and other spreads. Products can be listed as having "zero grams of trans fat" if they contain less than 0.5 grams of trans fat per serving.
In order to meet the demands of this growing segment and the consumer, Vistar has been actively sourcing the top selling better-for-you food and beverage items and has developed a Good To Go resource guide available on MyVistar. The Good To Go resource guide provides a list of better-for-you products and their attributes including, organic, gluten-free, vegan, non-GMO, zero trans-fat.